Used or New Ford Car Financing in Forest City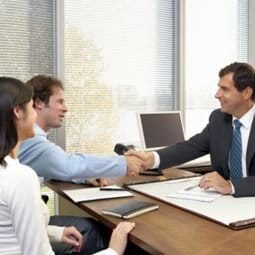 During any point in your shopping process, the discussion of Ford financing is an important one to have, which is why our team at Sisk Family Ford Inc. knows to be available for all your questions. Discussing the option to lease or buy, how much to put as a down payment, and more are often the last thing on the mind of North Carolina drivers, but we make it easier for you.
Should You Finance or Lease Your Next Car?
Both financing and leasing have their own sets of perks, but which path is best for you? Well, that depends on your preferences. When you buy a car, it's yours once you pay off the loan and you can build equity. Leasing, on the other hand, offers lower monthly payments and more opportunities to drive brand-new Ford models every few years. We can provide you with more details so that you can enjoy the utmost confidence in your decision to go with an auto loan or lease, so we encourage you to reach out to us to learn more.
Jumpstart the Auto Financing Process in Forest City
When you're prepared to make your next move, you can count on our friendly financing experts here at Sisk Family Ford Inc. to help with all your financing needs and guide you through a smooth, easygoing financing experience. All you need to do is fill out our easy financing application, which you can do right from the comfort of home, and we'll be ready to start crunching numbers to help you get that much closer to owning the F-150, Escape, Explorer, Bronco Sport or Ranger of your dreams.